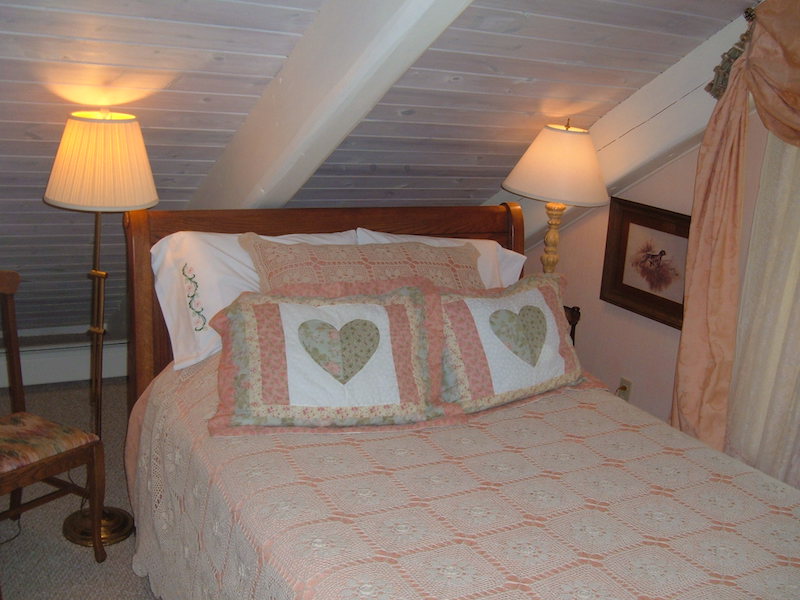 Shades of peach and ivory, romantic and quiet, has a queen size, Amish sleigh bed, antique furnishings, includes a reading nook, on suite vanity,  private bath.  Sweetheart is located up the log staircase on the second level.  The view is straight into the forest at tree height.
Available Discounts
10% discount is available for reservations secured by credit card and paid by personal check or cash on arrival.
10% discount for using Monday, Tuesday, and/or Wednesday in your reservation.
10% discount for returning guests.